Don't forget to bake your Stollen!
As you know it was birthday on the weekend, and I promised some photos!!!
I had sooooooooooo soooooooooo much fun, and I would like to thank everyone for their lovely birthday wishes!
So I woke up, and Casey gave me a digital camera!!!! A nikon Coolpix 4600 which is tiny (130gms) and is perfect for super sneaky food photo ops ;) Plus I think the photos are really good too for a budget camera and the controls are super simple.
Because it was my birthday I had complete control MUAH HAHAHHAHA over what we did and what I got to take photos of. Well what I wanted to do was to go to Paddington Markets, so we decided to go have breakfast on Oxford St. We ended up at Cafe Brioso which is right next Paddington Markets seemed as it seemed like a likely suspect for a breakfast location, especially since they roast their own coffee on the premises. ;)
Well this is my coffee, looks good? Well it was not too bad at all, it definately wasn't stale. I had a double flat white mmmm coffee.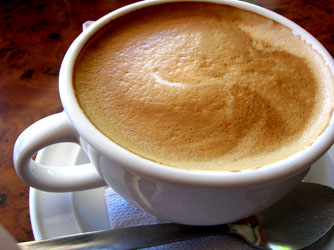 Sitting next to us in the cafe was a french couple, they were having the croissants for breakfast and they smelt sooo good. So I was inspired to have the same, they were pretty good, except they toasted them on the inside, what's up with that? Isn't the good part of a croissant that the inside is so.... croissanty?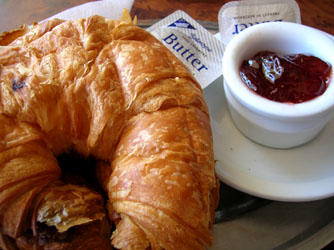 Casey had a ham and cheese croissant and he liked it
This is the cafe, it is in a good location and was lovely to sit at on a nice summers day, especially when it is your birthday!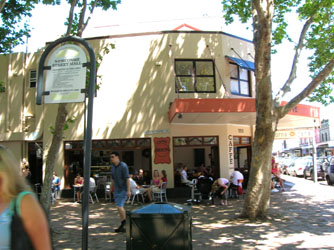 This is Paddington Markets, they are a nice location, and focus more on handmade goods like jewellery and clothes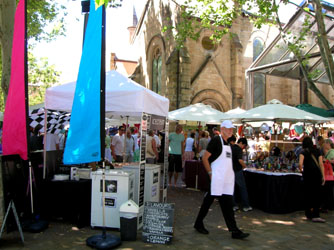 They also have food. Just like this incredibly yummy homemade
lace espresso icecream sandwhich
! Which is made by
Pat and Stick's Homemade Icecream co
. If you are looking for something special I definately recommend them! YUM!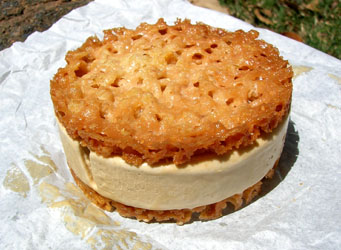 We then went on to Chinatown and Casey bought me a scratchie, look how lucky I was! But the next two were both Losers so I can't be that lucky.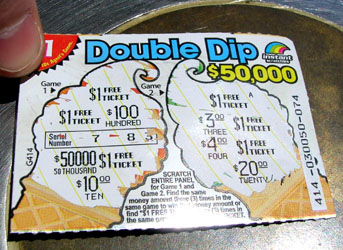 By now I was getting alittle peckish and we decided to go to Saint Honore cakeshop, which is on Sussex street.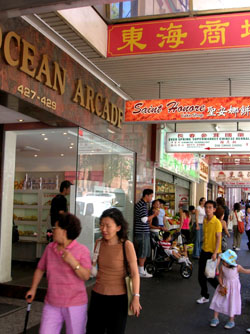 Look at a selection of the fabulous breads that you can get. They are incredibly cheap and good!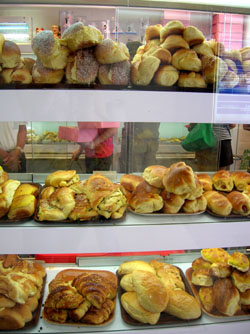 We shared a chicken and mushroom bun and a BBQ pork bun, the cost a whole.... $1.80 for the two of them!!!
here is the inside of the BBQ porkbun, see all the meat. YUM!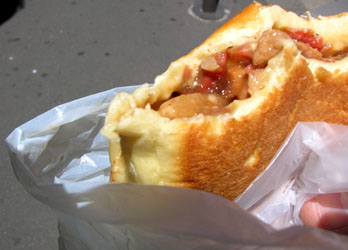 After this we went down to the beach and had a swim. The water is very warm in Sydney at the moment, 21C so get down there!
So are you glad I have a new camera so that I can take photos ANYWHERE? Cause I sure am, and I have lots more phtographs to come!