Cat food bloggers unite every weekend and share photos of your gorgeous kitties with us!
If you would like to be included, just leave me a comment with your permalink! and add a "weekend cat blogging" tag to your post!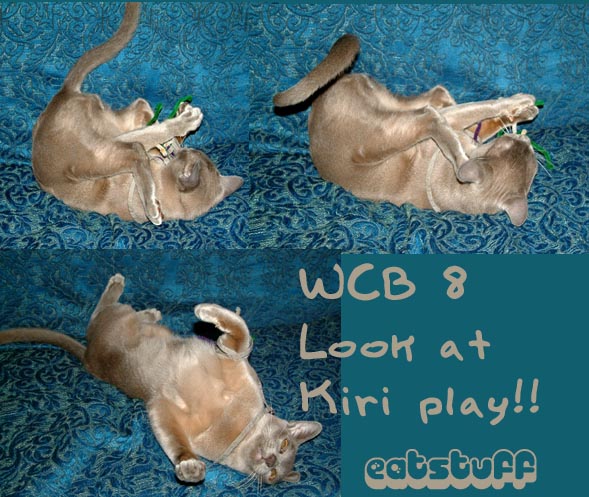 There are no ordinary cats :

Colette a french writer
a quote from The Literary Cat
In my world Kiri is no ordinary cat, he is people(He sleeps with his head on a pillow and body under the blankets!). He is a friend, a companion, a child, fellow traveler, kayaker, acrobat and playmate all in one. He comforts me when I am sad, plays with me when I am bored, greets me when I come home and gives hugs just because he feels like it. This is why he is so special to me.
Check out Keiki's
naughty not ordinary cat
at
Nordjus
Check out Boo's
neighbours Kittens
at
Masak-Masak
Check out Jasmines
beautiful cat
at
Min Tea Say so
Check out Mrs D's and choppers
puddy cat
Audrey at
Belly Timber
Check out
J2
playing peekaboo at
Farm grl fare
Check out all the
sleeping kitties
at
tigers and strawberries
Check out
Ywette and Glinda
being too cute at
Anne's food
Check out
Tiger
sleeping in her blue bean bag at
the daily vegetable