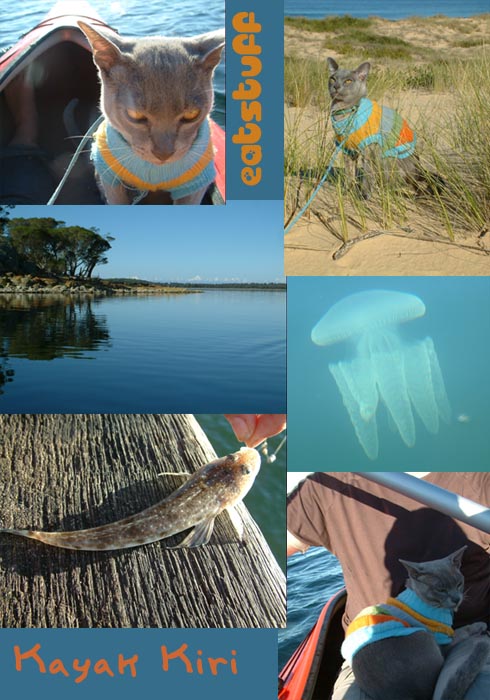 I finally have an email address for eatstuff!
Feel free to email me and say Hi! eatstuff@gmail.com
Here are some more country Pics
Wallagoot Lake
Jelly Fish
My Huge Flathead Ha! Flathead are a good eating Australian fish.... they need to be 33 cm to keep them, this monster, oh about 5 cm... but he was cute
The lovely Michele of
Oswego tea
inspired me to take Kiri out for a Kayak. Did he freak? No, of course not. He loved it.
Kiri walked around the kayak (the cat who knocks everything over) and was dripped on with cold water, he HATES water.... and he didnt care. I am still in shock.
Stay tuned for a post on the most *sigh* worthy Smoked Salmon Ravioli in the morning.