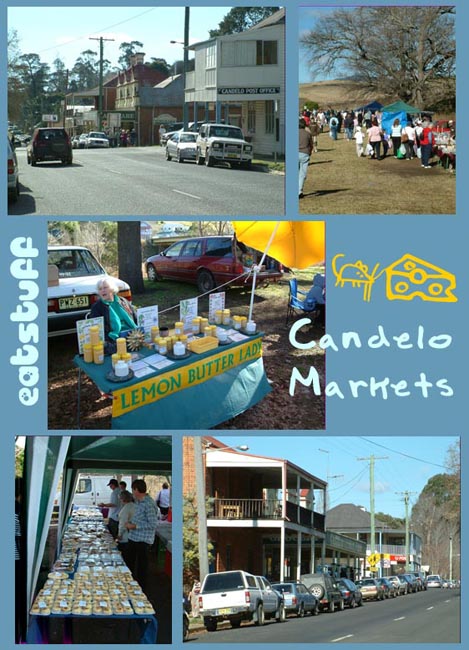 Well we are on holidays which is very exciting, one of the main reasons that we chose this week was so that we could go to Candelo Markets! YAY They are very cool (???) very country and fun, most importantly they have not yet been completely spoilt by Yuppies (who me???). This isalso the market where we got the Cows Nest Blackberry Jam from, YUM!
The markets run from early morning til midday and can be quite busy. Some of the highlights were the really big line up of homemade counrty style cakes and the Lemon Butter lady, what a title to live upt to! There was also some nice plants, worm farms, and antiques. Especially a really nice bowl... which I didnt get :(
There was one very scary thing that I dont quite understand though, there were at least 3 people specialising in Spring Rolls WTF????? I dont quite understand but, hey what ever keeps them happy.
If you ever find yourself in Candelo (near Bega) on the first Sunday of the month I definately recommend giving them a visit for some good old country market action!