I decided that it is time for me to really start to get into the "Christmas Spirit". So I thought that if I shared my images of Sydney at Christmas it would be a great place to start!
Actually I am quite impressed with the Christmas flags that the City of Sydney has come up with this year, they are christmasy yet with Australian themes, and alot of the flagshave been translated into other languages.
So this is a picture of Town Hall on George St in the CBD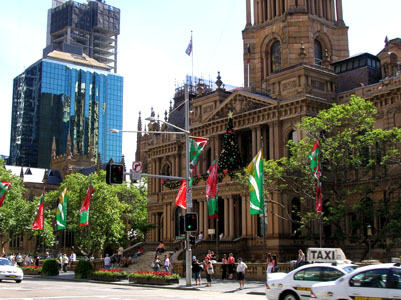 This is looking North from just up the road from Town Hall, with the QVB (Queen Victoria Building) in the Left Hand Side and Galleris Victoria on the right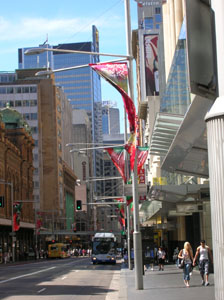 This is looking south from the same location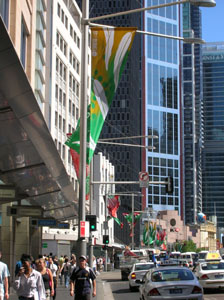 This is a close-up of the flags outside Town Hall and shows the multi lingual signs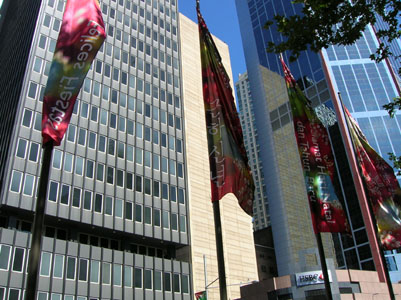 These Flags are in Kingsford and the flags are different as this is know the city of Randwick (still in Sydney though!) This is the home of UNSW and cheap Indonesian Cuisine!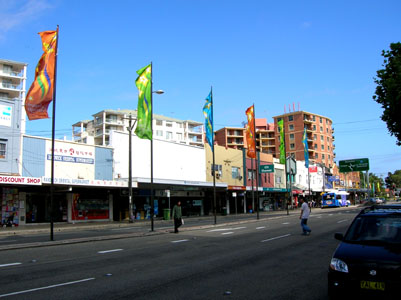 I hope you like my effort to get into the Christmas Spirit, I know a few more good shots I am going to include.