I have been tagged for the new, hip, happening
MEME with 2 tails
by Beau of
Basic Juice
.
So what's it all about? Well the
MEME
will be for both Foodies and Winos....
I have to answer the most wine friendly dish I have had in the last 30 days.
Hmmmm suprisingly we have had a few more than normal beer friendly foods around here lately but the dish I remember the best with Wine was definately this one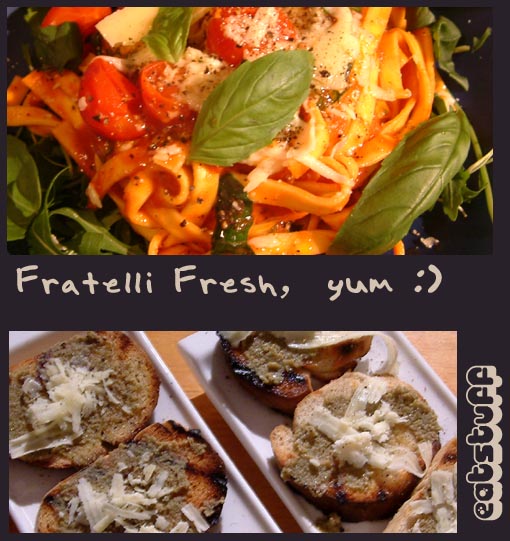 We enjoyed this
meal
with a suprisingly good Cabernet Merlot blend that Casey chose, it was suprsing because they are definately not two of his favourite wines but this one he loved (Sorry Beau I can't remember which one it was), I do remember that it was smooth but fruity and worked well with competing with thesimple yet fabulous food. I think Case and I definately both enjoyed the combination alot. What is there not too like?
The two bloggers I would like to ask to join in are:
Catherine from
Food Musings
because I can't wait to hear about that fab meal and wine she is about to have, and she gets to drink wine and eat at restaurants that I can only dream about *sigh* So I know her favourite food with wine will be inspiring (or envy inducing) *grin*
Barbara from
WinosandFoodies
, because she is an Aussie living in N.Z. and how more perfect could her blog name get for this MEME? (make sure you go to
Basic juice
for the slight difference in how you should fill in the MEME)