*WARNING DO NOT LOOK BELOW IF YOU ARE SUSCEPTABLE TO MAJOR CHOCOLATE CRAVINGS*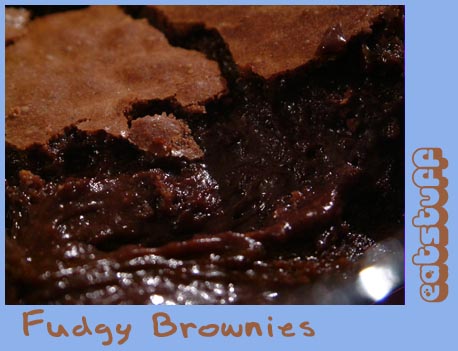 I warned you ;)
A few weeks ago, I was being so dangerous, I knew I was prepared as I had a stash of chocolate at home and so I would be safe, I would be about to handle the major mind numbing goodness cravings I was about to get. What I was not prepared for was how those cravings would sneak back and catch me unawares. WTF am I talking about? I am talking about
Orangette
and the most alluring *
brownies
* I have ever seen. So what happened? Well, I might have bought a packet of the new Nestle Coveture Chocolate, just to try it out, for you! I only do this to myself for you guys... you do know that. Right?
So I was home, alone with a 200g packet of chocolate, chocolate to cook with. I was trying to come up with something hard core (feel the beat red raw :P ) something chocolatey, something that would take no prisoners and would really let me know how good the chocolate is. That's when I knew what I would have to make.
Molly's Brownies
. I re read the recipe, how much butter? How much Chocolate? How much sugar? OMG these are some rich brownies and they will work out just fine in my quest for hard core chocolate.
So, Did they work well? Look at the Picture people! I was even called a B@#$% for showing a certain grl these just before her bed time, she shall of course remain
nameless
. Yeah right :P
The only thing I am glad about (even this is kind of a misgiving) is that we had a friend over at dessert time. See my point?
If I made these again, I would add some 80% Lindt and reduce the sugar, but I love bitter chocolate.
All up.... 110% good job clare, good Job
Molly
.
How long will it take before the craving hits you?