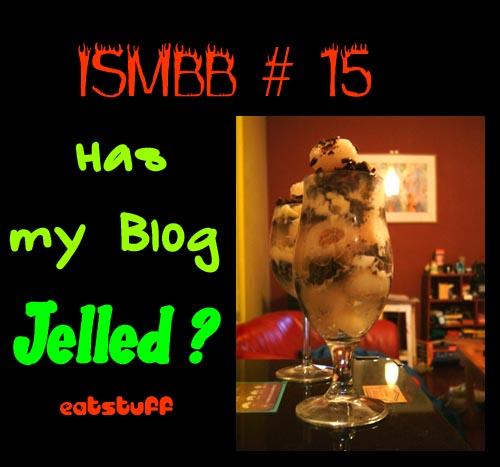 Lychee Jelly, Vanilla Ice cream and Chocolate Chilli Tim Tam Parfait
Ooh Jelly.....
This awesome Is My Blog Burning(IMBB) event being hosted by Elise of Simply Recipes
Well for this, my first IMBB event, I decided to go way old skool (older than me :) ) and start off at an easy pace so that I will have room to expand on future IMBB events (or that's what I am telling myself anyway). Actually I should blame
Reid
, as I have become refixated on Tim Tams after I sent him some =) lol.. Whilst this might be true, we still think that the parfait tasted great, and looked great, what more can you ask for?
Casey loves Lychees and Jelly, I am not a huge fan of artifical colouring and perservatives, so in an effort to rehash two of his favourites, I realised that if you gel a can of lychees you get awesome jelly (without artificail stuff and you don't need to add extra sugar).
So all this parfait involves is using gelatine powder to set a tin of lychees (to manafacturers directions), the best vanilla ice cream you can get your hands on, and about 3 crushed chill chocolate tim tams (if you can avoid eating them straight), layer the ingrediants and serve. Simple.